Uniglobal 2nd Annual Digital Banking Summit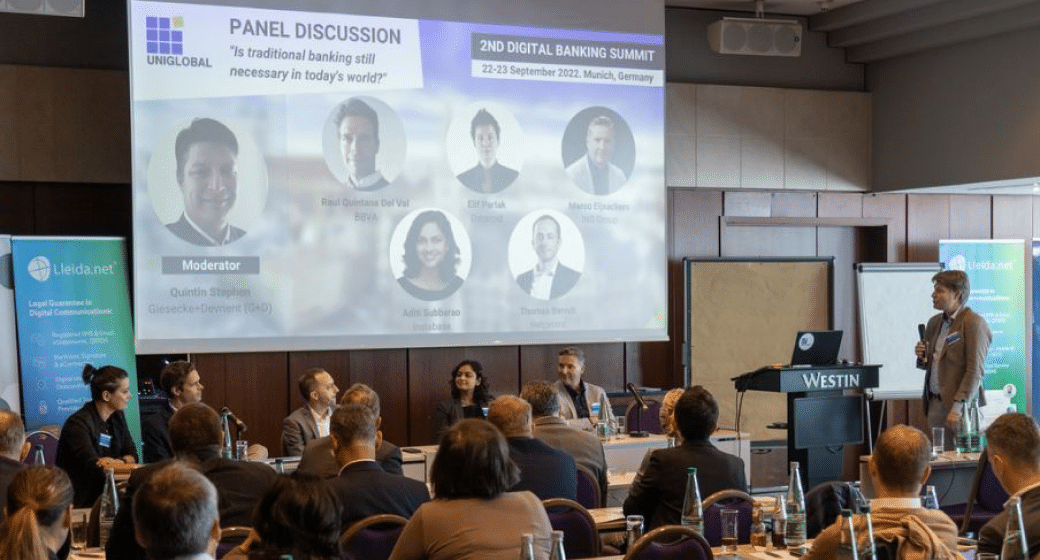 We are excited to announce that we are the Silver Sponsor of the Uniglobal 2nd Annual Digital Banking Summit, which will take place in Munich, Germany. The summit is an annual event that brings together key stakeholders in the banking industry to discuss the latest trends, challenges, and opportunities in digital banking.
As a leading provider of data-driven strategies and solutions, we are proud to sponsor an event that aligns with our mission to drive innovation and progress in the industry. The summit features keynote speeches, panel discussions, and interactive sessions that cover a wide range of topics such as digital payments, customer experience, cybersecurity, AI and machine learning, and regulatory compliance.
Elif Parlak, a member of our team, participated in the summit's panel discussion on "Is traditional banking still necessary in today's world?". The discussion will cover the role of traditional banking in the era of digital transformation and explore how banks can leverage technology and data to meet changing customer expectations and compete with new players in the market.
We believe that events like the Uniglobal 2nd Annual Digital Banking Summit are crucial for staying up to date on the latest trends and developments in the industry, and for fostering collaboration and innovation. We are proud to be a part of this event and look forward to contributing to the discussions and sharing our insights with industry leaders and peers.
For press inquiries contact us at
Drive your digital growth
Schedule a demo today to learn more on how we can help you unleash the potential of digital using Dataroid.