Microsoft & Endeavor Founders' Trend Talks #2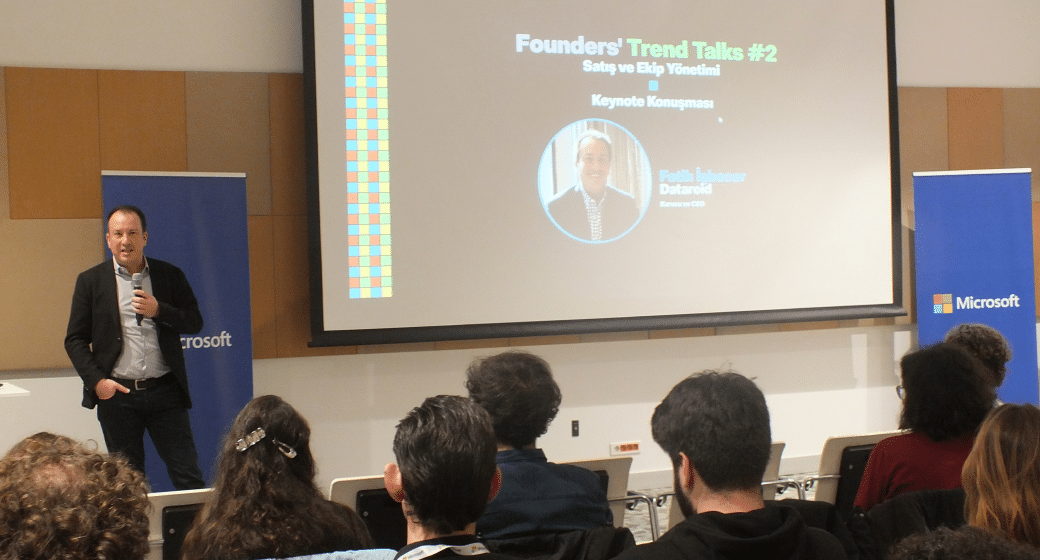 On April 12, Dataroid's Founder and CEO, Fatih İşbecer, shared thoughts on sales success and team management as the keynote speaker at Founders' Trend Talks, organized in partnership with Microsoft – Endeavor.
In addition to our session, the event featured a workshop on product development in sales and team management tools led by Microsoft Turkey Technical Architect Mustafa Aşiroğlu. Teamflect co-founder Bora Ünlü and Genbil CEO Hakan Parlak also discussed add-on development for Microsoft products.
The event concluded with a networking opportunity for participants to exchange ideas with one another. 
For press inquiries contact us at
Drive your digital growth
Schedule a demo today to learn more on how we can help you unleash the potential of digital using Dataroid.