DIGITAL EXPERIENCE ANALYTICS
Dataroid makes it easy to understand how your customers interact with your brand and engage with your communication. It provides you interactive dashboards and engaging reports that go beyond vanity metrics and inspire smarter business decisions.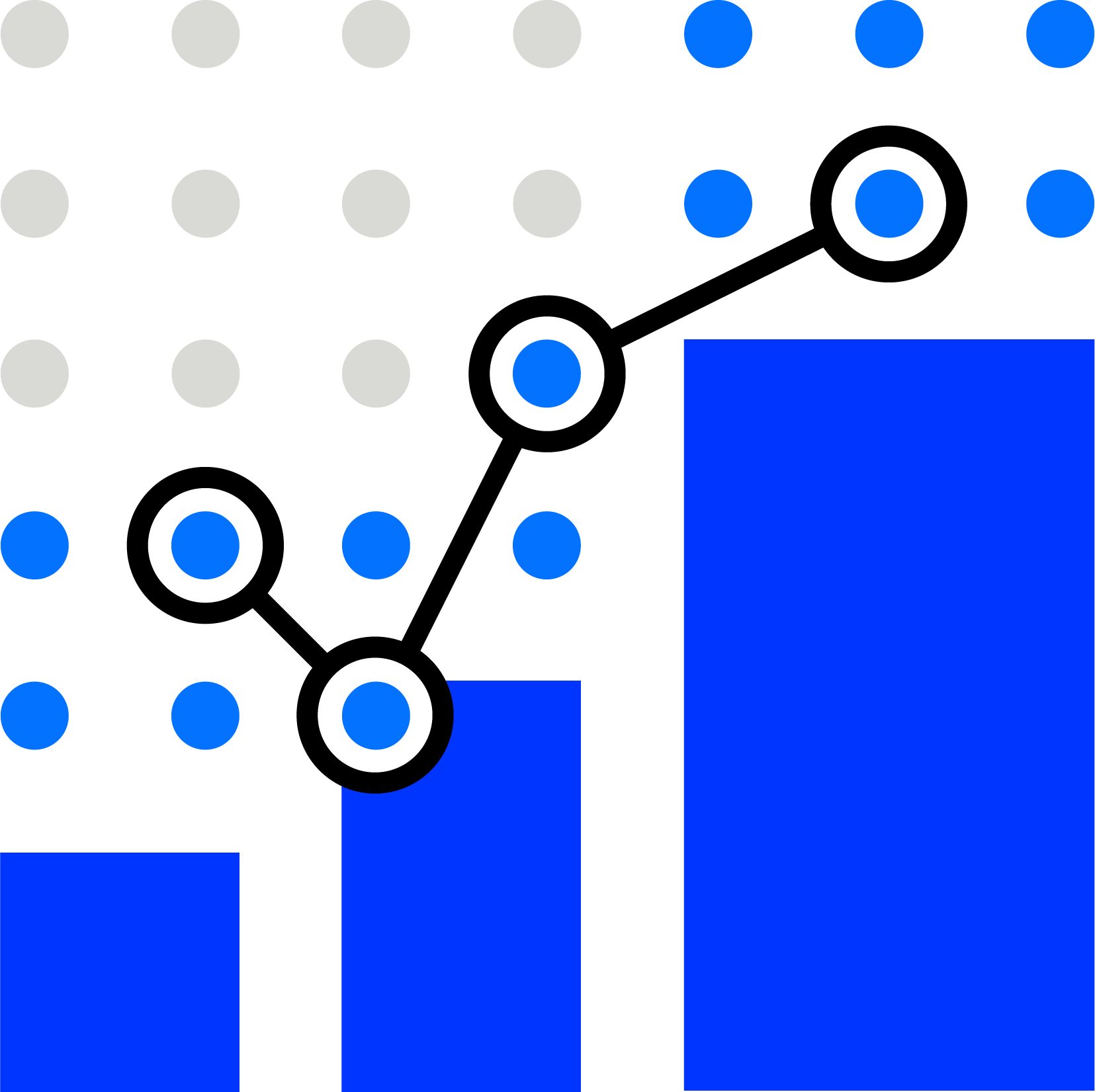 Get beyond vanity metrics
Every customer that uses your products leave digital footprint behind which creates a unique opportunity to create better experiences and gain competitive advantage. With Dataroid data & analytics capabilities, you can track each interaction step-by-step thanks to its big data infrastructure, and make it understandable and actionable using reporting capabilities. Whether you want to make event, customer or device based analysis, Dataroid helps you build your reports and gather insight.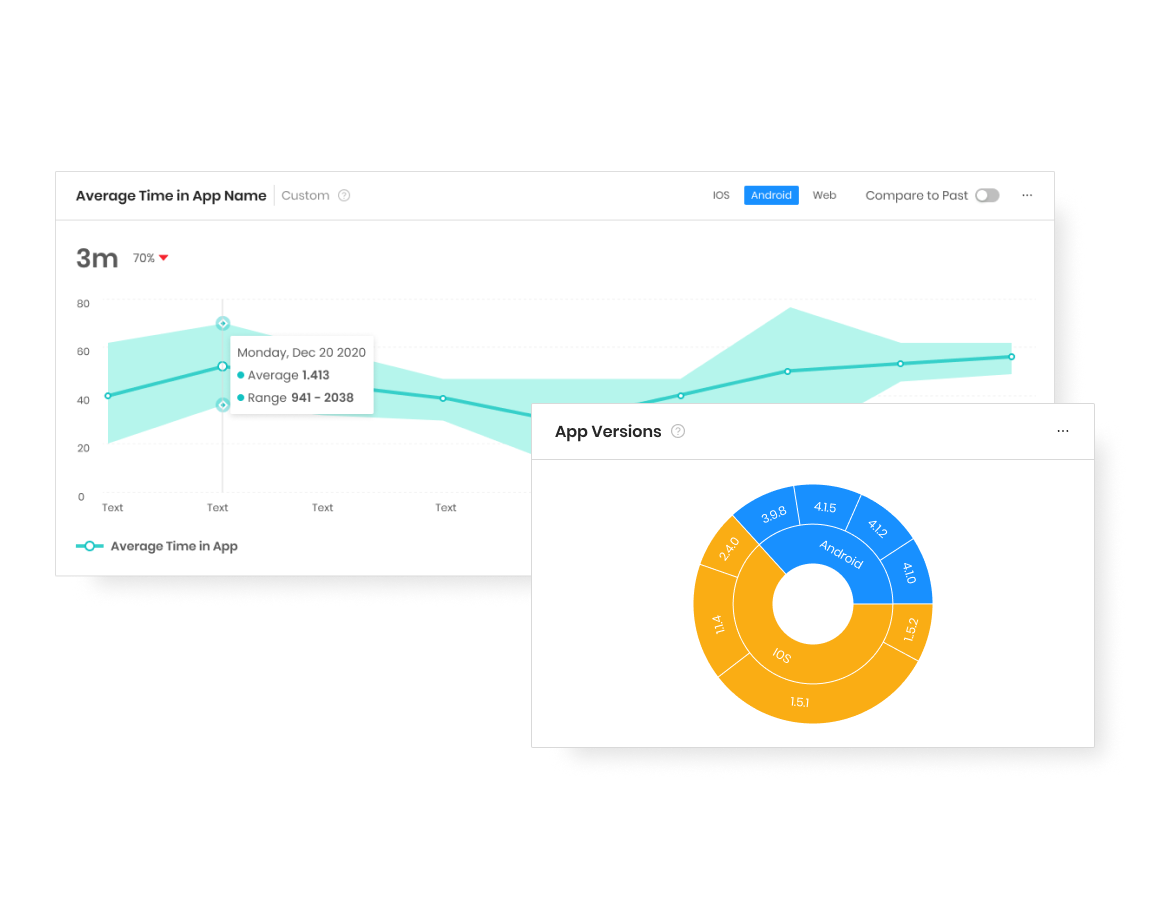 Understand how your users discover your products
Dataroid helps you track your users' actions at every step of the journey and understand how a user navigate through your product without any further user research. Pick your starting or ending action and discover your users act to reach that point or navigate from that point.
Better visibility. Higher conversion.
Whether to gain insight where your customers drop off along their journey, or take action to improve conversion, you can leverage Dataroid Funnels. Using Funnels, you can view entire customer journey -whether it's a purchasing ticket, or applying for a loan, pinpoint where you lose your customers, create an audience from drop-offs and take an action.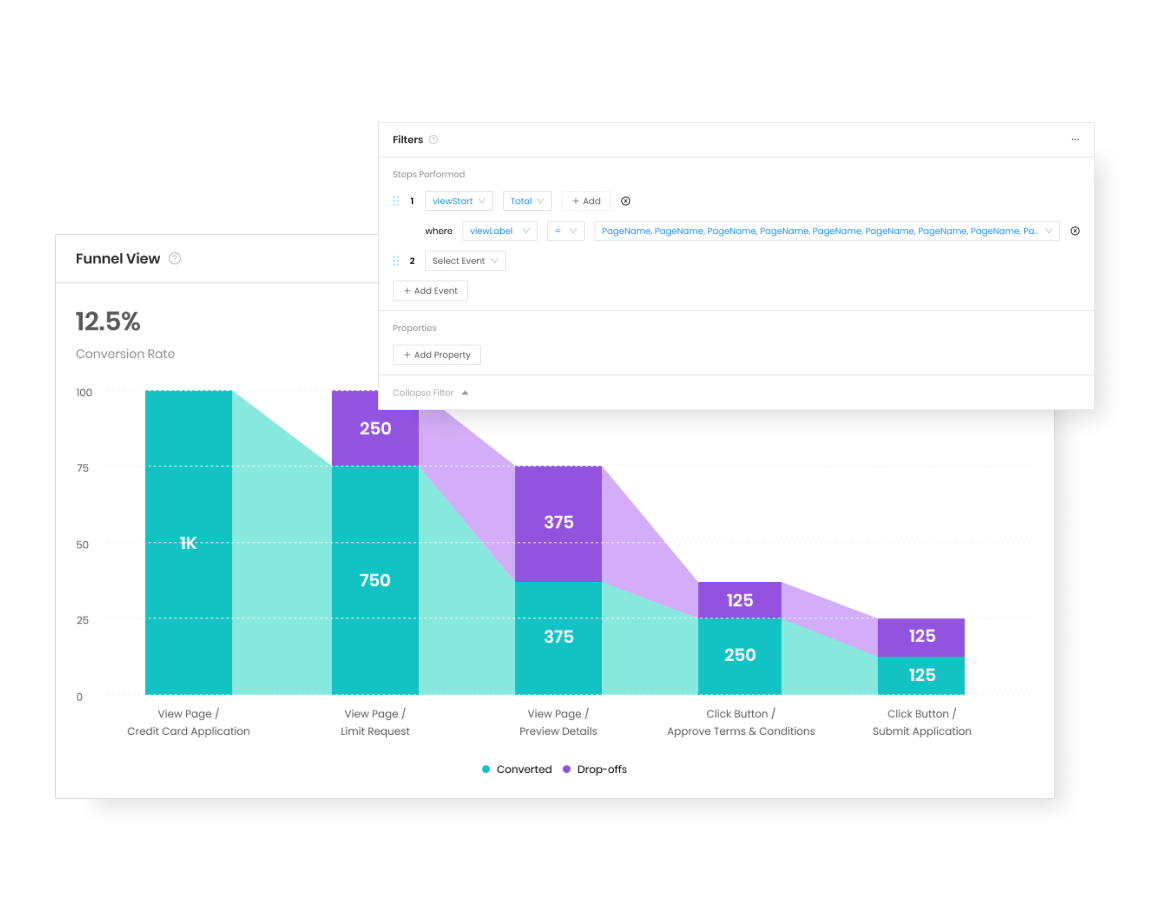 APPLICATION PERFORMANCE MONITORING
Move beyond front-end experience
Network performance is one of the underestimated areas that impacts user experience. Dataroid enables you to monitor the network performance, learn more on HTTP requests and error, identify where they fail and take action to fix customer experience.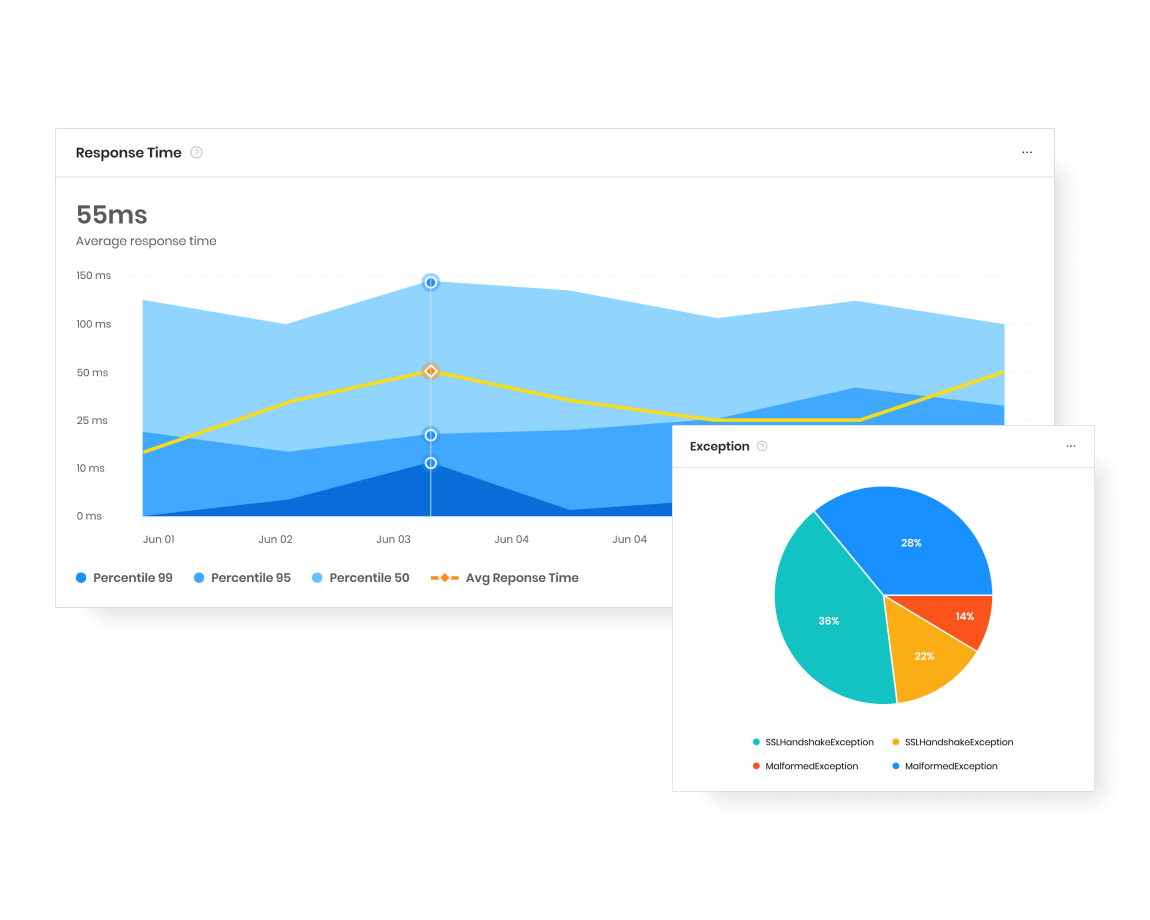 Drive your digital growth
Schedule a demo today to learn more on how we can help you unleash the potential of digital using Dataroid.