DIGITAL EXPERIENCE ANALYTICS
Dataroid provides you insight on how your customers behave in your digital channels and interact with your brand. It helps you to create smooth, convenient, and hassle-free customer journeys.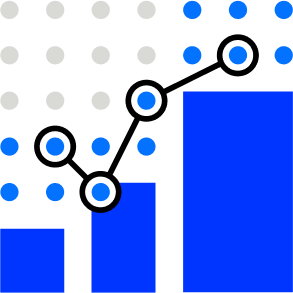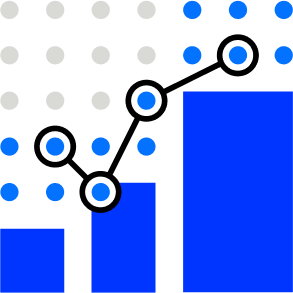 Customers using your products leave digital footprint behind that offers a unique opportunity to create better experiences and gain competitive advantage. With Dataroid's interactive dashboards you can track each interaction step-by-step, make it understandable and actionable. Whether you want to make an event, customer or device based analysis, Dataroid helps you build your reports and gather better insight.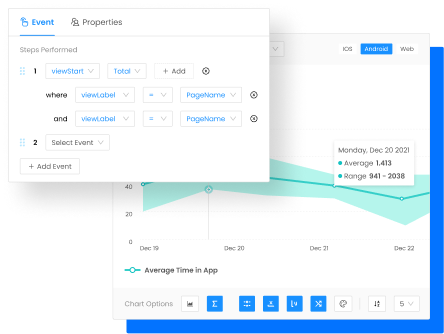 Understand how your users explore your products
Dataroid helps you track user actions at every step of the journey and understand how a user navigates through your product, app or website including where they drop off. Select your starting action and an endpoint that ends the path you want to analyze, then easily explore what steps users take after your starting point.
Whether to gain insight where your customers drop off along their journey, or take action to improve conversion, you can leverage Dataroid Funnels. Using Funnels, you can view entire customer journey -whether it's applying for a loan or purchasing a ticket, and pinpoint where you lose your customers, create a segment from drop-offs and take an action.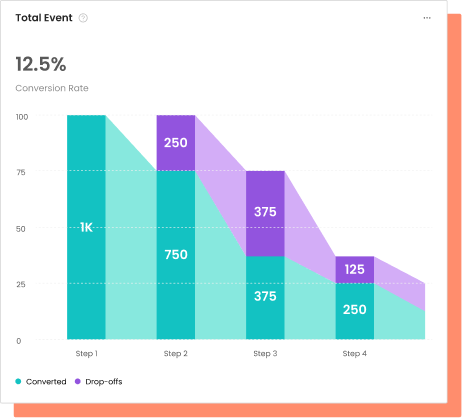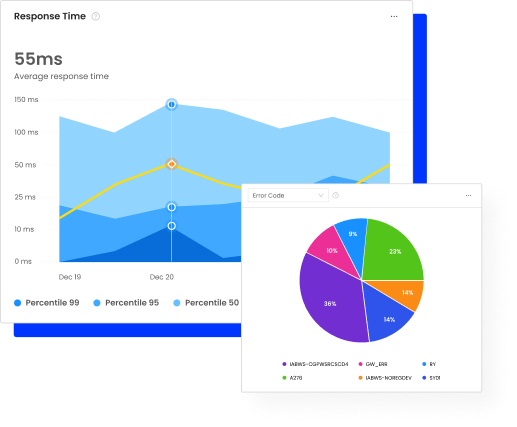 APPLICATION PERFORMANCE MONITORING
Move beyond front-end experience
The performance of an application has a profound impact on the user experience and should be carefully monitored. Dataroid enables you to monitor the network performance, learn more on HTTP requests and errors, detect where users fail and take corrective actions to improve customer experience.
Drive your digital growth
Schedule a demo today to learn more on how we can help you unleash the potential of digital using Dataroid.