Dataroid turns millions of data points into actionable customer intelligence. Whether you're looking to increase your engagement or convert more customers, Dataroid has machine learning capabilities to help you discover new insights and take better actions.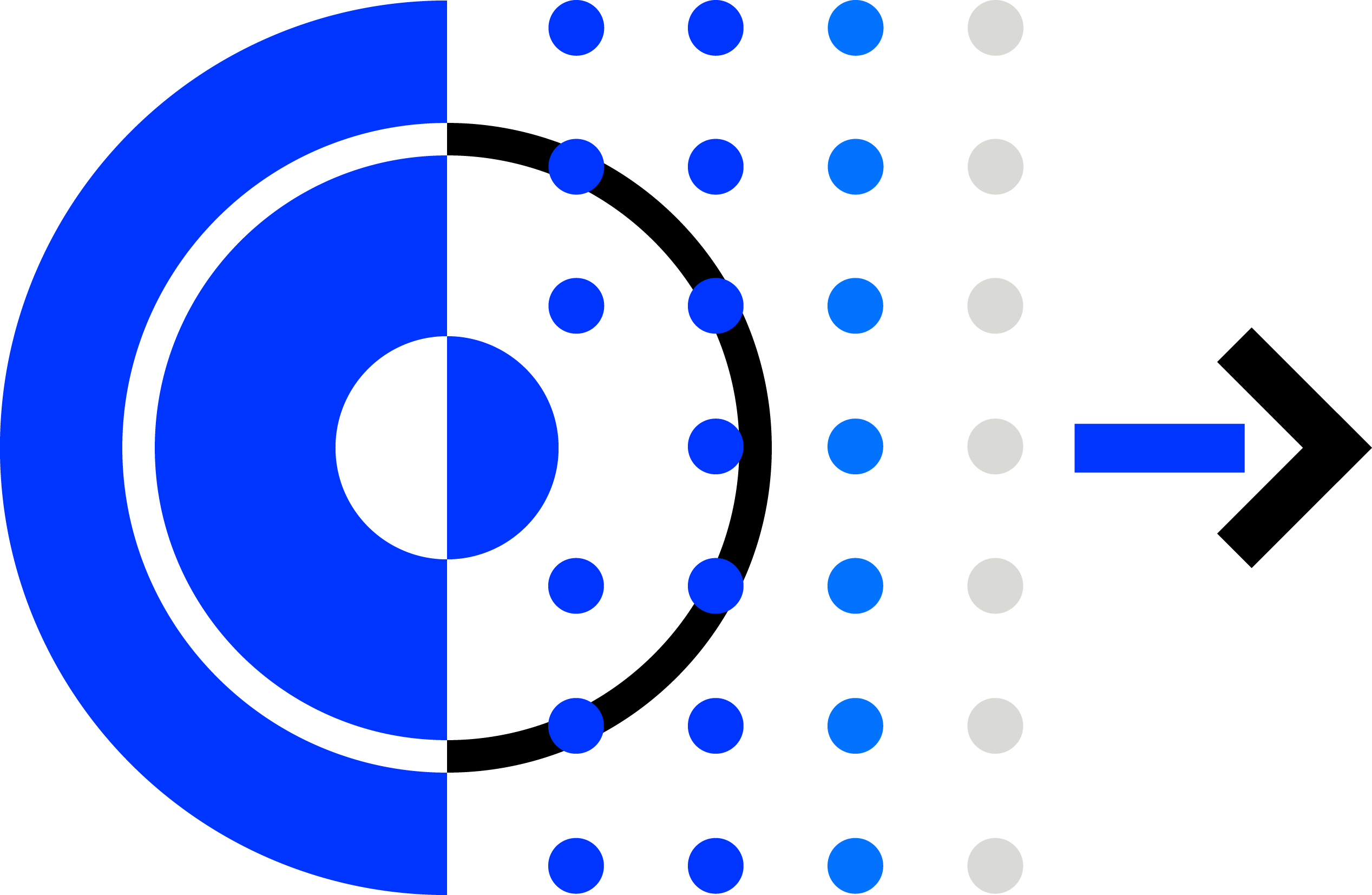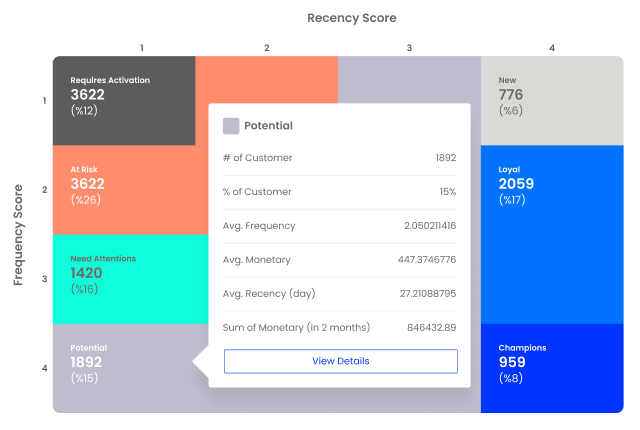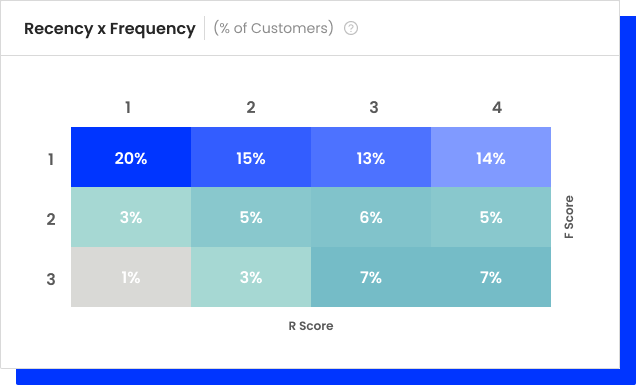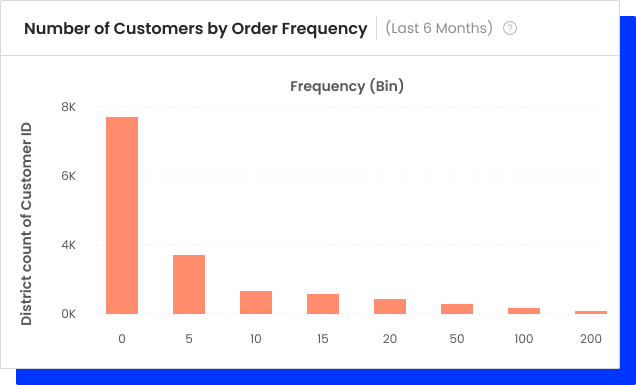 RFM SEGMENTATION (Recency, Frequency, Monetary)
Better understand your customers based on their past behaviour
Identifying existing users who are most likely to respond to new offers and turn them into your loyal customers is one of the key factors in driving your revenue. RFM stands for recency, frequency, and monetary value. With RFM Segmentation you can group your customers based on their purchase history- how recently, with what frequency and what value they made their purchases.
Predict and prevent customer churn
Attracting a new customer can cost up to five times more than it does to retain an existing one. This is why businesses need to focus efforts to nurture existing customers who are more likely to churn. Using predictive analytics, Dataroid enables marketers to identify the group of customers who have a high churn potential and take action using a single platform.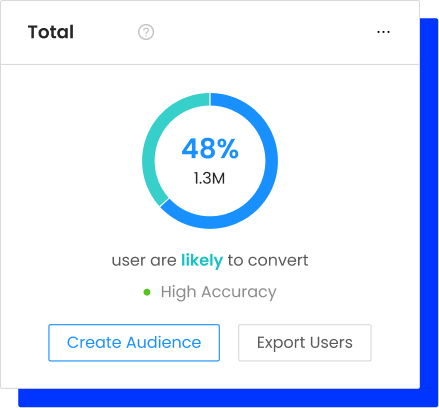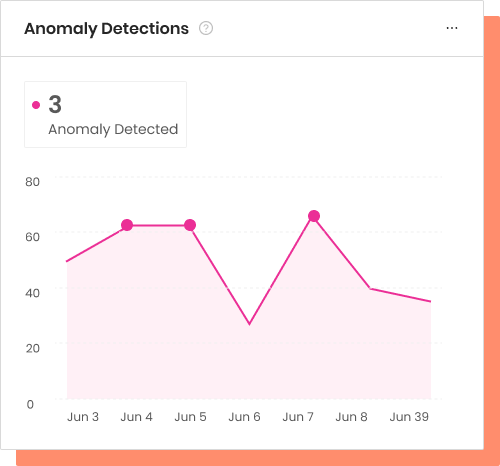 Identify outliers without effort
Every day, Dataroid helps you collect massive volumes of data and analyze how your customers behave. To understand how their behaviors change over time, you need to dedicate time and effort. Using machine learning algorithms, Dataroid helps you make better and faster decisions by identifying anomalies and outliers in user behavioral data.
ENGAGEMENT TIME OPTIMIZATION
Today's consumer receives a lot of messages through various channels -e-mail, push or SMS. They might receive transactional notifications informing them that their package is on the way, or campaign messages letting them know about upcoming sales. With Dataroid's engagement time optimization, you can cut the noise and ensure that your message arrives during each user's personal high-engagement window.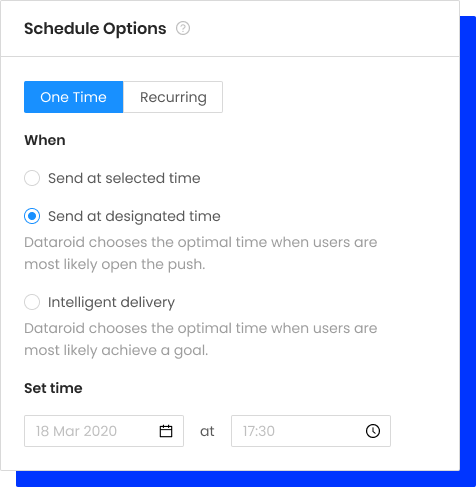 Drive your digital growth
Schedule a demo today to learn more on how we can help you unleash the potential of digital using Dataroid.