Whether your customers interact through digital or other channels, Dataroid helps you collect and unify all customer-related data under a single customer profile.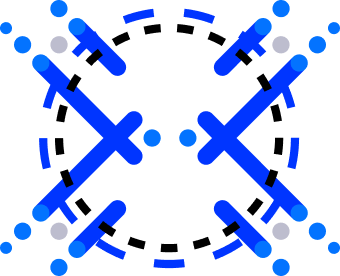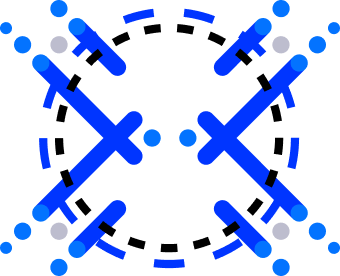 AUTOMATED EVENT COLLECTION
Collecting the right events and tags is a challenge. Existing data and analytics platforms require custom event definition which takes time and effort. Dataroid helps you collect all user events - from screen view, adding into shopping cart or wishlist, open a notification or click a button, scrolling and more - that you want to see automatically without further custom event development. In case you have custom events defined in your existing platform, just direct them to Dataroid. It's that simple.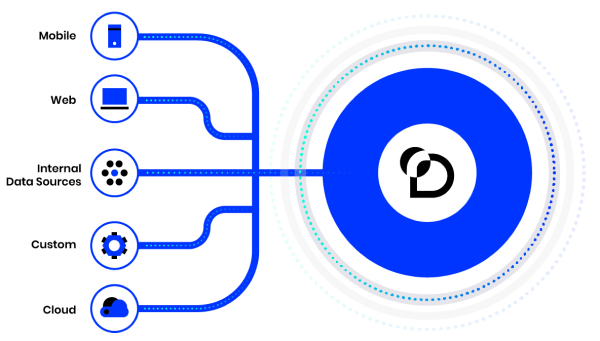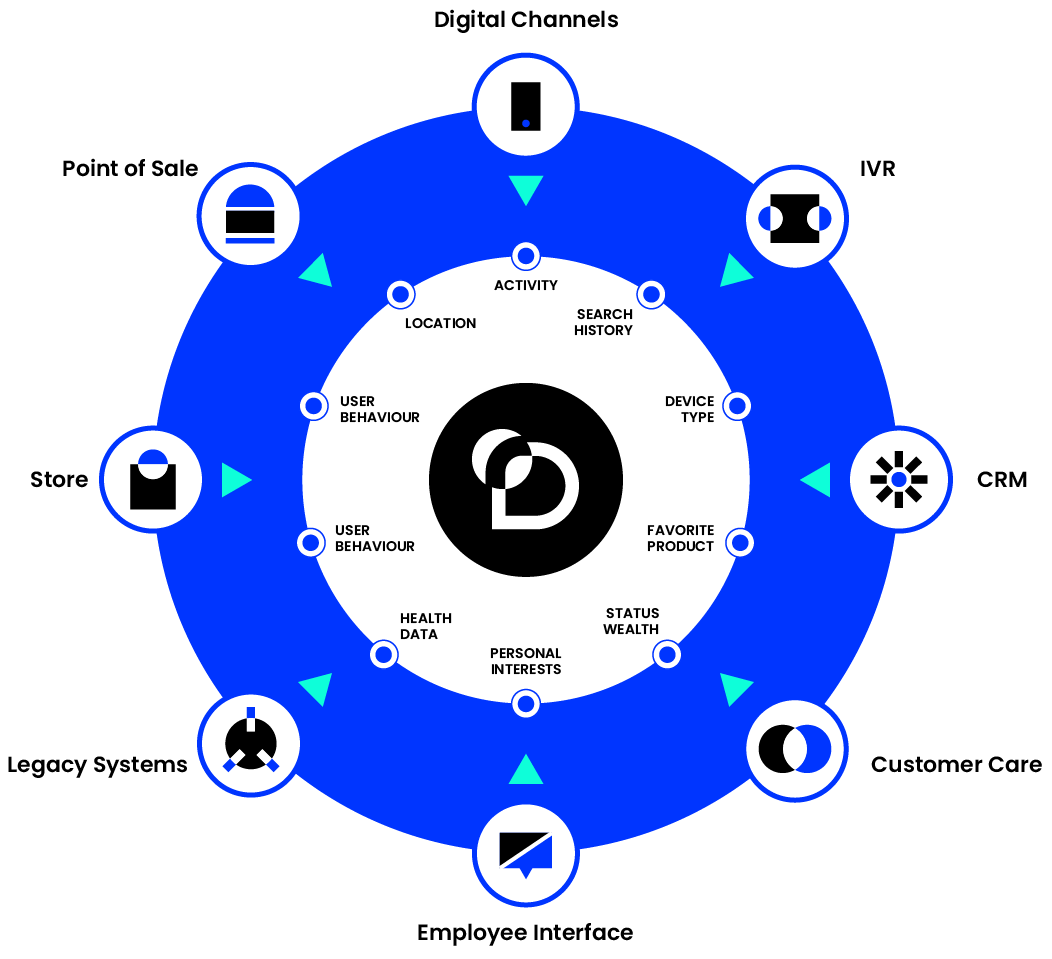 Millions of
data in seconds
By using Dataroid's platform-specific SDKs and custom API for data input, you can start capturing data in seconds from all of your platforms and data sources. Dataroid provides a wide range of compability for different platforms –iOS, Android, Expo, Web, Cordova, React Native, .NET and more. If existing SDKs do not cover your needs, just tell us and we develop one for you.
Today customers interact with your brand through different channels – with or without identifying themselves, using different devices which makes it hard to create a single profile for your business decisions. By using custom user unification method, Dataroid unifies all data collected from the same customer under a single customer ID. So that, you can have focus on your business.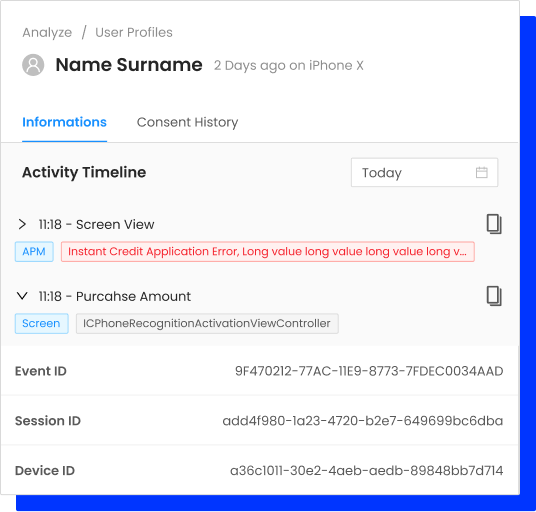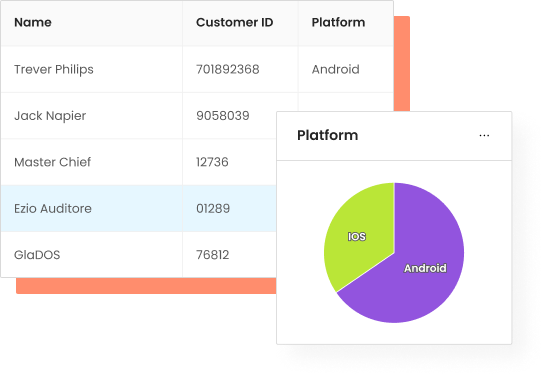 CENTRAL CUSTOMER DATA REPOSITORY
Fragmented landscape of tools and applications used by different teams within the organization create disparate customer data silos and make business decision-making process a burden. Dataroid easily bring together all of your customer data from digital platform, CRM and legacy systems and more to get a single customer data warehouse for further analysis.
Regulatory Standards Delivered
In line with GDPR and privacy requirements, Dataroid provides full data compliance. Through the platform, Dataroid users can delete any related customer data, export in case of request, limit data capturing type and duration, and all other actions to ensure regulatory compliance.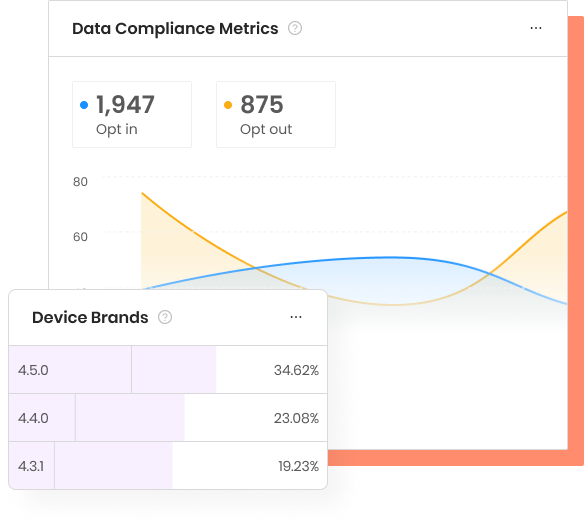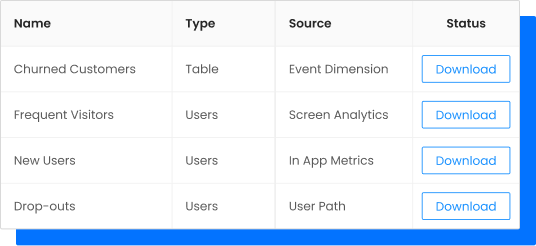 Dataroid Export Manager enables marketers and data analysts to select data set which they want use for further analysis and export it in CSV format with a simple click.
Drive your digital growth
Schedule a demo today to learn more on how we can help you unleash the potential of digital using Dataroid.