DigitalTalks: Creating Value from Data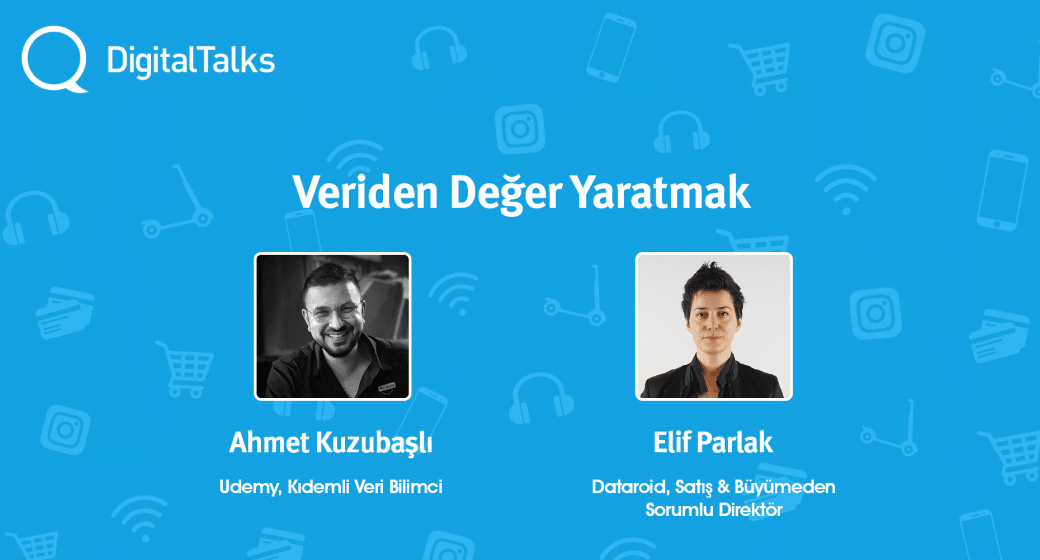 DigitalTalks is a company that specializes in hosting events related to the digital industry. They gather professionals from various fields such as digital marketing, technology, entrepreneurship, and academia to share their knowledge and experiences with attendees. These events aim to encourage learning, networking, and career development in the digital industry.
As part of the Autumn'21 Program, DigitalTalks organized a session titled "Creating Value from Data". The session featured Elif Parlak, a member of the Dataroid team, as a guest speaker. During the session, she shared valuable insights on how businesses can create value from their data and discussed various techniques and strategies that businesses can use to collect, analyze, and interpret data to gain insights that can be used to improve business performance. Also provided specific examples and case studies to illustrate how businesses have successfully created value from their data in the past. 
For press inquiries contact us at
Drive your digital growth
Schedule a demo today to learn more on how we can help you unleash the potential of digital using Dataroid.