We hosted Boğaziçi AI in our office
Dataroid's Istanbul Office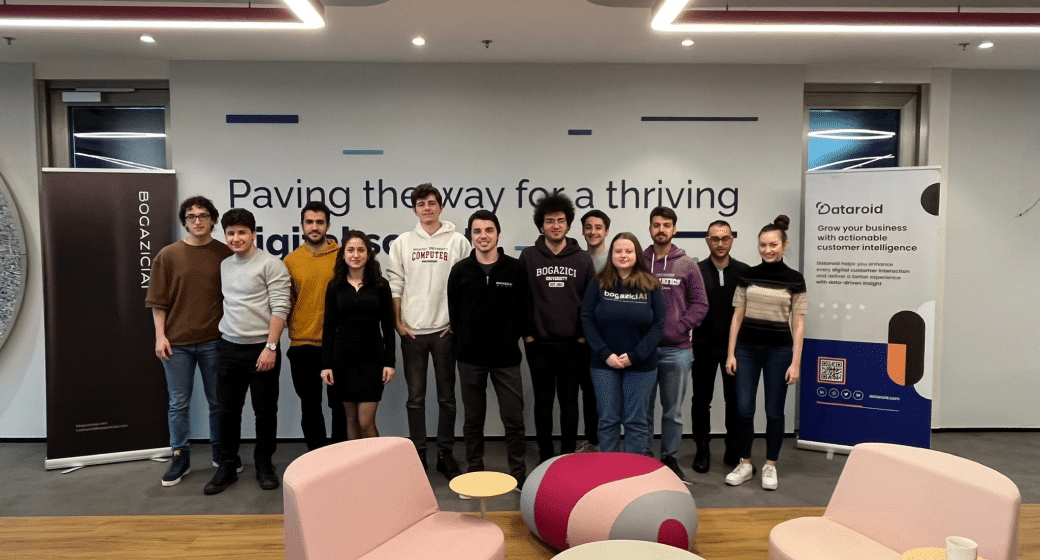 We are excited to announce that we recently had the pleasure of hosting the independent AI research community, Boğaziçi AI, at our Dataroid office. It was an amazing opportunity to engage with like-minded individuals who share our passion for AI and data-driven strategies.
During the event, our Chief Revenue Officer, Elif Parlak, led a stimulating session on data-driven strategy and segmentation. We are dedicated to fostering innovation in the AI community, and hosting events such as this one allows us to do just that. Connecting and sharing knowledge is a cornerstone of our mission, and we were thrilled to have the opportunity to do so with Boğaziçi AI.
We are looking forward to welcoming our next guests and continuing to collaborate with the AI community to drive innovation and progress in the field. Stay tuned for more exciting updates and events soon. 
For press inquiries contact us at
Drive your digital growth
Schedule a demo today to learn more on how we can help you unleash the potential of digital using Dataroid.