Increase your engagement by using your ideal unique customer profile
Who's the ideal, unique profile for you and how they can increase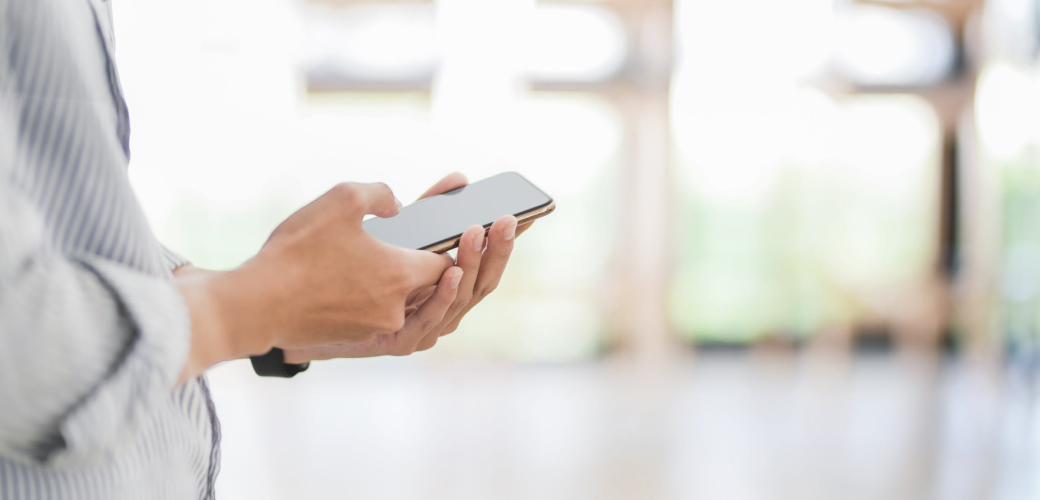 Sign up


to drive your business with the power of data
Who's the ideal, unique profile for you and how they can increase customer engagement?
It's no secret that increased engagement is critical for marketers. Increased engagement helps you build trust and loyalty with your customers. What this means is that customers trust you both before they even purchase anything from you, through to years later when you're working on retaining them. People enjoy the process of being engaged, and connecting with the people behind the brand rather than feeling like they are just a cog in the marketing machine. In short, engagement is critical and you always try to find ways to increase engagement.
There are, of course, many different ways to increase engagement, though in this essay we'll be focusing on one way in particular: building a perfect unique customer profile.
How does creating a perfect customer profile increase engagement?
Well, the first very obvious thing to point out is that if you don't know who your customers are, how are you going to be able to engage them in a competitive marketing environment? Building a target customer profile is critical for learning who will benefit most from your product or service, and from there you can uncover how to engage them best.
But why not just work on engaging everyone, on some mass audience?
Well, in the modern world customers expect personalization, that your product and customer service will be personalized specifically for them. The modern consumer is informed and intelligent, and if you're not doing everything to engage them in specifically the ways they want and the ways that speak most to them personally, then you're likely to lose that customer.
But more than that, creating an ideal customer profile gives you a few critical advantages in increasing engagement.
Segmenting your audience is a lot easier
Once you have profiles, then it's easier to separate subgroups by a variety of demographics, including their locations, gender, identity, age, ethnicity, income, or any other demographic measure.
A totally personalized experience
You can truly personalize the experience as you know your customer profile down to the very last detail.
What does all of this mean? In short a personalized, segmented experience means you're more likely to retain customers and find ways to engage them along the terms they're looking for.
Step 1: Establish broad descriptions of your customers
Most importantly, this is done without any data analysis. All you're trying to do is get a general outline of who they are, what they do, and what's important to them – particularly in relation to your product. Included in these broad outlines are how these customers feel about other offerings in your industry, how those could be improved upon, and what exactly they're looking for.
Step 2: Discover unique user goals, and the features that achieve them
In step one you created the basic outline of your profile, and after that you're just narrowing down to the nuts and bolts of who that person really is. Now what you want to do is figure out what exactly are your customer's goals. 
What are their problems? 
What are the reasons your product might – OR MIGHT NOT! – solve these problems?
How can you engage this customer, knowing these issues?
Once you've got their problem fully analyzed, and you also know the ways your product might be cause for concern, you can approach them fully engaged with their own state of mind.
Step 3: Figure out where customers engage you and where you lose them
You know your customer's problem and you know that your product offers solutions to the problem. You even know exactly what trepidations your customer might have regarding your specific product. Now, figure out under what circumstances your customer is most likely to be happy to engage with you. What's the content that they look for most? What kind of search terms do they tend to use? Once you've got the answers to these questions, you've figured out exactly where and how to engage your customer, and narrowed them down to a profile that will be sure to increase engagement and help your product.
For example, Dataroid finds its users through digital channels such as mobile applications and websites. Dataroid uses in-app messages from the product and the push notifications it sends. By focusing on when the user is using that digital channel, when they're more likely to engage, and where you are most likely to lose them, Dataroid's ability to specify user profiles lets them engage them and target them exactly in the way that is most convenient for the user themselves.
Of course, as mentioned above, offline channels are critical in this process. Even now, a majority of consumers report that they feel most comfortable when interacting with actual human beings. This means either in store, or through call centers or interactive voices. Dataroid takes all the data it collects through every one of its channels to take a holistic view and engage customers in the way most appropriate for each one.
Engagement is one of the magical words of marketing, as you know it's critical to convincing customers in the first place and to retaining them after they've found your product. Dataroid and products like it have got the science of building an ideal customer profile down perfectly, so they can narrow down who can use your product and how you can engage with them. This process of building a customer profile is critical to creating the engagement necessary, as it gives you a leg up on any competition and personalizes the experience to your specific customer profile. 
Drive your digital growth
Schedule a demo today to learn more on how we can help you unleash the potential of digital using Dataroid.