A year in Review | Dataroid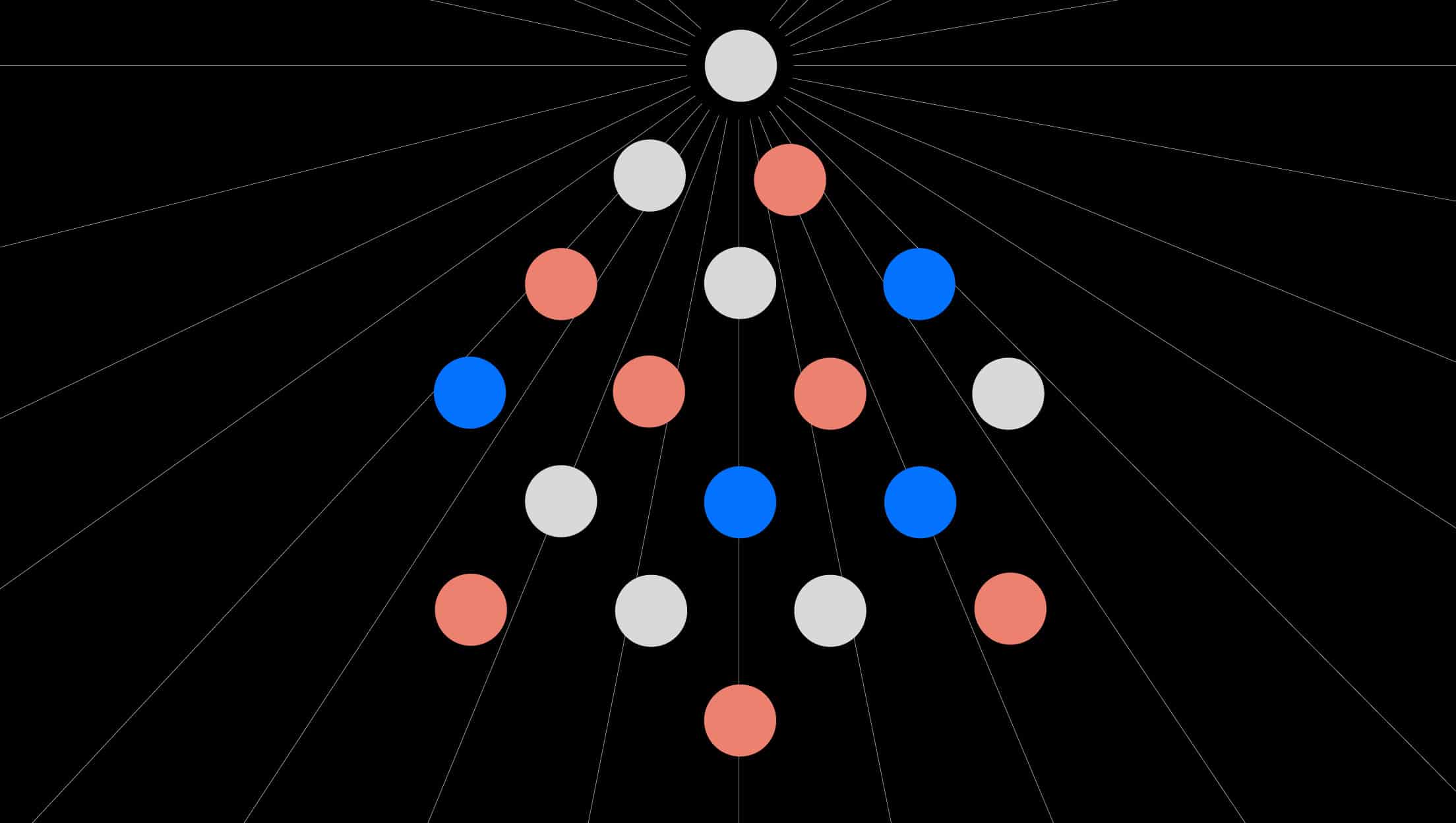 2022 was another stellar year for Dataroid. As we continued to provide our customers with an amazing consumer experience, we added new leading brands to our client portfolio. We also focused on our employees and partners just as much to make sure we enter 2023 with the same excitement we had over the course of 2022.
Sign up to drive your business with the power of data
But first let's provide a backdrop to the year. It's hard to remember but we entered the year excited just to experience face-to-face human contact again, no world powers were actively at war, and Elon Musk taking control of Twitter in a $44bn deal.
So, let's look back and remember the global events that shaped the world so we can fit ourselves and what we did into it.
The COVID-19 pandemic began in the spring of 2020. Different countries adopted different policies, but essentially every country engaged in some form of lockdown until vaccines emerged in 2021. 2021 was spent with the most comprehensive vaccination program in human history, which is why 2022 became the first year in three years where every single country (eventually) relaxed its COVID-19 protocols.  2022 was the first time in a long time of "the new normal" for most people.
This still meant that, having spent the last 2 years learning how to live remotely, many industries continued to use remote work as their main mode of communication. Yet, remote work has shifted to voluntary, or occasional trips to the office in many cases. 
The year also opened with Russia's shocking invasion of Ukraine in February 2022, shifting the geo-political world order forever in what many experts deemed the most seismic political event since 9/11. The international community were quick to condemn Russia for its war crimes and to sanction the country, its leaders, and its oil. The geopolitical fallout is expected to continue very much into 2023 and beyond. 
Over the summer, wildfires raged across the globe and flooding killed thousands of people in tragic circumstances, reconfirming the need to take and stance and solve the issues caused by man-made climate change. Also in the summer, former Japanese Prime Minister Shinzo Abe was shockingly assassinated, while a few months later Queen Elizabeth II died of natural causes, succeeded by Charles III. Her lack of ever-presence and stability was immediately felt as England embarked in a period of 3 separate prime ministers in as many months, with Rishi Sunak leading the country into the new year but not expected to remain in power much longer. 
We enter the New Year with the hope that comes from having exited the pandemic, with worries about the fallout from a brutal war, and with a new mode of working that frankly was already the most comfortable for us. Let's take a look back at what Dataroid has accomplished in the last year!
New Achievements & Collaborations
Dataroid spent the year helping customers reach over 50 million digital users across 26 different brands. Our customers sent over 1.5 billion push and in-app messages using our digital analytics and customer engagement platform . We've taken years to finetune how we empower our customers to ensure their own customers have the best experience possible using insights, data modelling, and multi-channel personalized engagement that makes Dataroid so valuable.
It was this skillset that led to our three newest customers: Akbank, Garanti BBVA, and QNB Finansbank. Our portfolio of banks now includes İşbank, ING Bank, Odeabank, and Yapi Kredi Bank, making us the number one provider of digital analytics for the banking industry in Turkey.
We focused especially on predictive analytics and AI capabilities this year. This all comes as part and parcel of a focus on helping our customers do what they need to do next rather than what they need to have already accomplished. We're constantly looking to push the envelope in getting our customers to optimize the customer experience using real-time data on customer interactions and their overall experience. This ability is why we've been able to work with some of the biggest companies in the world, bringing a constant focus on RFM Segmentation, Cohort Retention Analysis, and Digital Churn Prediction.
Our ability to build a digital analytics platform and to develop insights from masses of data is unmatched in the industry, and throughout 2022 we used that expertise to analyze and predict the trends our customers could rely on.
We continued publishing new articles
We shared many of our insights across 13 blog posts in 2022, and shared various other insights and reports on the latest technology trends and digital business solutions in a number of different spheres.
Our expertise in the field of data analytics has never been more critical for companies looking to enhance their customer interactions, but it also means that we have to remain constantly ahead of the curve. 2022 was a year in which we were able to do that and to help each of our customers to do the same
We introduced Dataroid at several events
We were a part of a number of important events in the field, including
May- DigitalTalks Spring 2022 – Creating a Seamless Customer Experience
A series of talks held annually of online events regarding how to create the perfect customer experience. 
September- Uniglobal 2nd Annual Digital Banking Summit
This summit held in Munich, Germany dealt specifically with the transformation occurring the in the banking industry as it becomes more and more digitalized, and we helped tackle challenges like how to make sure that an increasingly digital world is secure and the main trends moving forward. 
November- MoneyLive Autumn Festival
This prestigious banking festival held in Madrid, Spain focused on unleashing the next wave of innovation in the world of banking, making us ideal participants.
December-
Innovation Summit 2022 in Baku
This summit focused on digital innovation across a number of different industries, including banking and technology and featured an array of impressive speakers from all around the world. 
HSBC Technology Festival
HSBC is obviously one of the largest banks in the world and their 4th annual Technology Festival gave us the opportunity to delve into the future of banking and the latest trends in the industry. 
We enjoyed another great summer at Commencis Summer Campus
The Dataroid team attended Commencis Summer Campus 2022 in August. Here, we worked remotely at the Nirvana Dolce Vita, a luxury all-inclusive resort located in a stunning cove in the heart of the Mediterranean.
 We invited all Dataroid employees, interns, and their families to work for a week, enjoying the scenery and the location while still maintaining the health and productivity benefits of remote work. We found that employees appreciate the flexibility offered by remote work but are occasionally stifled (again, both personally and professionally) by being so physically distant, and the Summer Campus represented a successful hybrid way to bring remote work to improve the lives of everyone involved with Dataroid. 
Our Continued Focus on the Environment
For over a year now, we've helped sponsor Turkey's most comprehensive habitat documentary 'Anatolia Ancient Nature ', brought to life by Burak Doğansoysal and his team. This comes after a year where wildfires and floods ravaged our planet, particularly over the summer, and the necessity to commit to helping our planet and fight against man-made climate change has never been starker.
The Anatolia Ancient Nature documentary is being shot over the course of two and a half years. It aims to create a visual inventory of Anatolia in the East of Turkey, as there are many species indigenous to the region and not found anywhere else in the world. It is planned to be broadcast in 2024.
You can check out here to watch the latest trailer of Anatolia Ancient Nature and support the team by subscribing to their Youtube channel and following them on Instagram.
Key Takeaways from the Year
One of the features of being an analytics team is that while we spend so much time analyzing trends and figuring out what the future will look like, we also have never been more aware of the fact that obviously we don't know exactly what awaits us in 2023 – no one does. But we're convinced that we're better equipped than most to position ourselves and our customers in the best spot possible to take on whatever happens next.
We've mapped exactly what's happened both in the world of business and in the world of global geo-politics and have gathered a team of analysts that's the best in the business at what they do. So, all that's left is to thank you all for supporting and standing by us throughout the year.
We look forward to seeing future innovations and experiencing them all together.
Happy New Year to everyone out there!
Was this article helpful?
Sign up to drive your business with the power of data
Drive your digital growth
Schedule a demo today to learn more on how we can help you unleash the potential of digital using Dataroid.